The Future of Digital Advertising with AI
Artificial intelligence (AI) is revolutionizing digital advertising with its ability to collect, analyze, apply, and react to data. As AI continues to advance, so will its capability to enhance digital advertising strategies and offer valuable customer feedback for organizations. The momentum behind artificial intelligence in marketing is building because of the massive amounts of data computers can gather about consumers' likes, purchases, and movements.
A Forbes report revealed that the percentage of firms investing over $50 million in AI initiatives has increased to 64.8% in 2020 compared to only 39.7% in 2018. The significant uptick is a result of AI technologies' ability to spot micro trends, automate processes, and help businesses make strategic decisions about who to target and where they should allocate their digital marketing budget.
This article will take an in-depth look at how companies can implement AI in digital advertising and marketing.
1. Chatbots
Chatbots will drive the future of AI in digital marketing. The digital space has evolved remarkably and is still changing, making the execution of successful digital marketing campaigns more challenging than ever.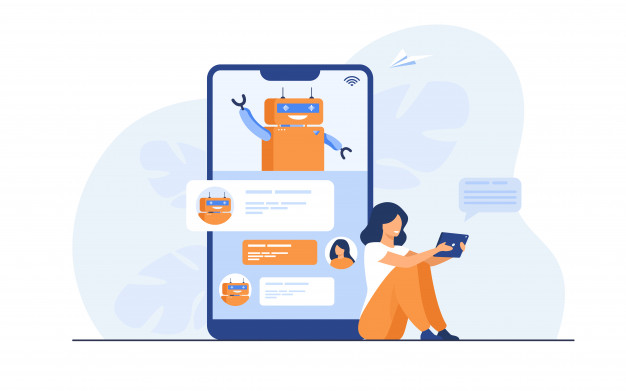 A significant part of this change is the continuous demand of modern online consumers to interact with their brands on a more personal level. However, most digital marketers are struggling to craft and send personalized emails to each consumer on their subscription list promptly, mainly because of the lack of human resources.
Chatbots empower digital marketers to reduce their workloads and provide 24/7 assistance to their customers without human intervention. The most advanced AI-powered chatbots can help you understand complex requests, tailor responses, and improve interactions over time. It also automates digital marketing processes, such as building a reliable contact list, thereby increasing the likelihood of a positive sales conversion rate.
2.Personalized Product Recommendations
Personalization has become the pillar of a robust digital advertising strategy, with more consumers interested in receiving personalized product recommendations from online businesses. AI technology enables enterprises to emphasize on each customer by piecing together the history of their shopping journey and offering them personalized product recommendations.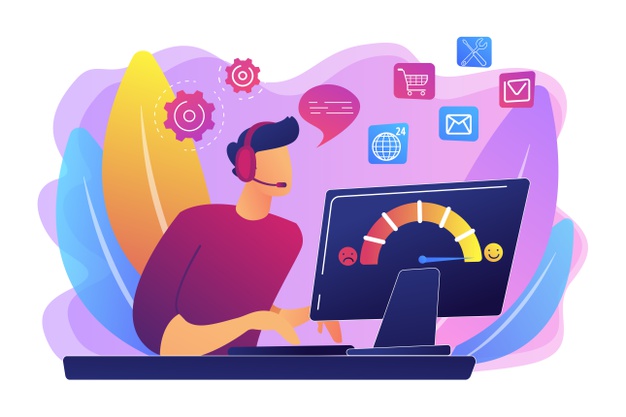 Without an AI system in place, businesses are kept guessing what their customers want to see. It can be a recipe for a digital marketing disaster, especially since customer preferences are naturally going to change over time. Adopting AI technology enables you to keep up with constant alterations of customer needs while simultaneously influencing their buying decisions, resulting in increased profits, conversion rates, and average order value.
3. Simulation Models
Digital marketing is a complex and rapidly-developing industry. The continuous stream of tools and techniques evolve as there are increasingly sophisticated ways of reaching the always-connected audience. Leveraging AI-based simulation models enable marketers to keep up with the constant stream of product innovations and how new technologies and features impact their digital strategy.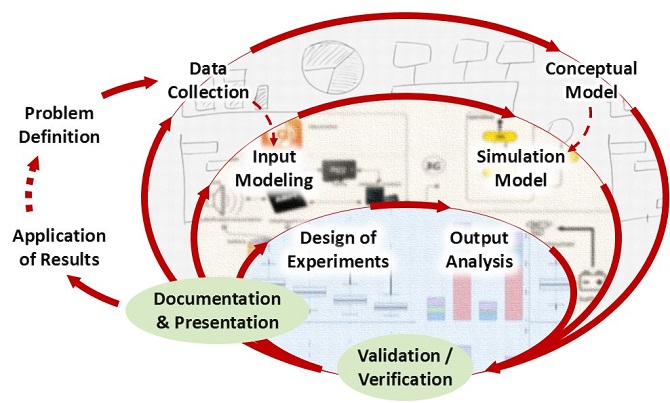 AI-based simulation models can also mimic human intelligence factors like reasoning, planning, perception, learning, problem-solving, perception, and decision-making. It allows digital marketers to develop a strategic artificial intelligence advertising campaign that will resonate with their target audience. Harmonizing your digital marketing strategies with consumer emotions goes a long way in establishing loyalty and making meaningful connections with them.
4. Machine Learning
As consumer expectations rise for assistive, relevant, and personalized experience, machine learning (ML) is becoming an invaluable tool to help marketers build intelligent customer segmentation, deliver relevant creative campaigns, and measure performance more effectively. The best digital advertisers and marketers use machine learning to determine, anticipate, and respond to bottlenecks with more clarity than their competitors.
The application of machine learning in digital advertising allows you to gain insights and tailor content while simultaneously qualifying leads for sales to close quickly. By monitoring trends and generating actionable insights, machine learning tools streamline your tasks to drive more leads with your content. It also helps digital marketers take marketing automation, contextual content, sales forecasting, personalization, lead scoring, and cross-channel marketing campaigns to a higher level of speed and accuracy.
5. Marketing Automation
Lack of lead conversions, unengaged customers, and marketing inefficiencies are several bottlenecks marketers face in online marketing. It can be a cause for concern when you seek better alignment of your sales and marketing goals, which is critical in thriving in the cutthroat digital marketing industry. Lack of automation makes it harder for your marketing and sales teams to work cooperatively to set scoring parameters and define qualified leads.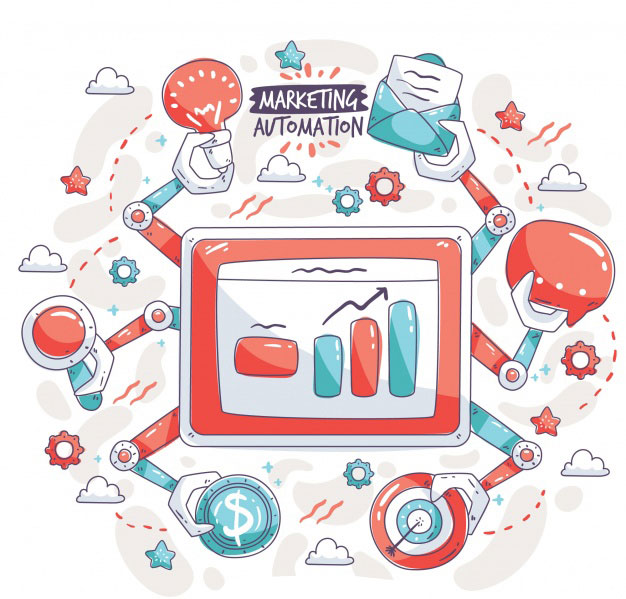 Marketing automation is geared with AI capabilities that enable marketers to manage multi-touch buyer platforms and automate time-consuming and manual tasks. It also utilizes customer attributes and behavioral data to deliver personalized content and optimize marketing operations. Optimizing your process using a marketing automation software enables you to unify data, target specific audiences, personalize content, and capture or analyze metrics.
Improving Digital Marketing Efficiency through AI
AI is a crucial contributor to a more seamless user experience. Acting on this predictive technology enables you to optimize and respond to customers with tailored messages in an expedited manner, thereby ensuring maximum efficiency. An excellent start to ensuring optimal digital marketing efficiency is leveraging a marketing automation platform to generate leads, personalize the customer journey, and create display campaigns.

QwikBanners is an easy-to-use online marketing platform that provides digital marketers with specialized tools and templates to get a display network campaign started quickly. It boasts powerful features such as a dynamic image search engine and an intuitive editor that works together to help you come up with countless variations to impress customers. QwikBanners provides a free lifetime package but users wanting to upgrade can check its Lite and Enterprise packages.